http://www.idahostatesman.com/2013/06/05/2604179/garden-city-house-fire-started.html  There are thousands of fires every year from bad federal pacific panels that don't shut down when they must shut down.  Here is an excerpt from a recent fire article: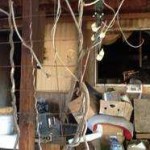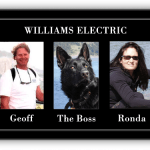 "GARDEN CITY — An electrical problem in a Garden City mobile home sparked a blaze that significantly damaged the house Tuesday.
Two adults and their pets made it out of the 36th Street house safely before Boise Fire arrived on scene.
Half of the trailer was engulfed in flame when firefighters arrived. By the time it was extinguished, the home had been seriously damaged.
Residents did not have working smoke detectors, according to Boise Fire.
The Boise Fire Union Burnout Fund and the American Red Cross are helping the pair find lodging, food, clothing, and other necessary items. The residents did not have insurance.
Fire officials urged Treasure Valley homeowners to make sure houses are outfitted with functioning smoke detectors."
Read more here: http://www.idahostatesman.com/2013/06/05/2604179/garden-city-house-fire-started.html#storylink=cpy